U-NITE presents GLASSHOUSE CONCERTS
A unique and very intimate concert experience for the guests as for the performing artists.
The following dates are:
30/09/23: LINARD & Steven Alves – SOLD OUT!
11/11/23: Eli Goffa & Yentl Adams – register here
13/01/24*: tbc
Places are limited so registration is required & obliging.  Register here!
This event, meaning the concert and the drinks are for free.  We count on your support by donating.
Generosity makes it possible to support the artists, cover the costs and organise more events in the future.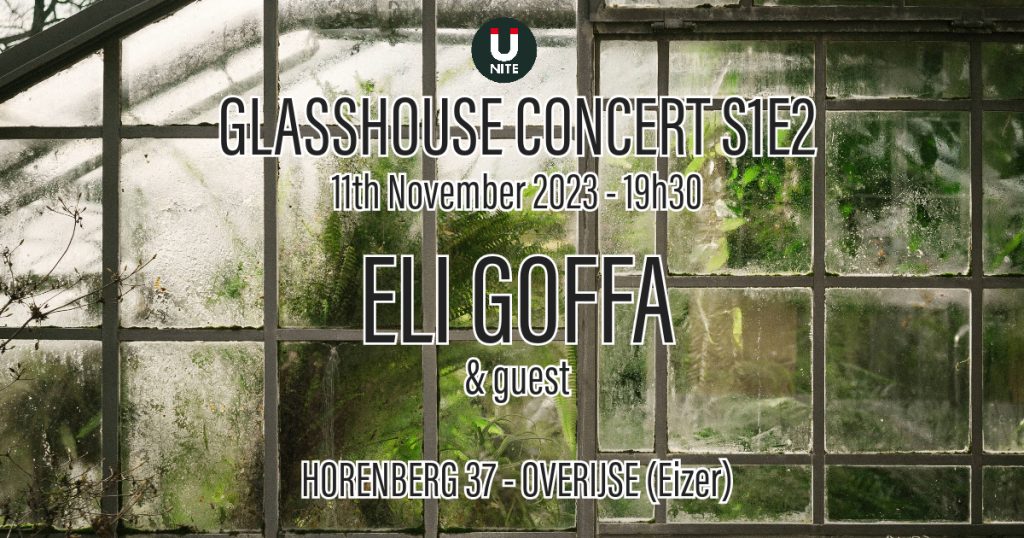 U-NITE GATHERING 2021 – GALLERY